BoloMart
 A Place to Share Bolos and More…
This is a paid membership group for FBA Sellers.
BoloMart is a fun place to share Bolos and More…
We are a Closed group on Facebook that welcomes seasoned and new FBA sellers into our community.
What is a Bolo?  A Bolo is a hard to find item that is selling for several times higher then it's original price on Amazon.
In BoloMart we don't just share Bolo's, we share every day great finds from stores like Target, Toys R Us, Walmart,  and more…
But what really makes being a member of BoloMart Special?
The finds are shared by FBA Sellers that source in stores and online on a regular basis. These finds are what we are selling now and profiting from.
Our membership is limited and will be capped at 150 members period, this will never change, there will be no exceptions to this number.
(This number does not include spouses)
Once the group has reached the minimum number of members there is a waiting list that you can opt in to in case an opening becomes available.
You will find it under the "Buy Button."
Why Join BoloMart?
Here at BoloMart it is our desire to create a small community of Amazon Sellers whether new or seasoned to share Bolo's, great finds, sourcing tips, and grow our Amazon businesses together as a small tight knit community. Think of BoloMart as a Mastermind group, and being part of a small community will be of tremendous benefit to your bottom line no matter what time of year it is. . .
You will be added to our mailing list to receive tips and news surrounding FBA.  You will be given a log in via email.  Once you have registered you can request to be added to the group in Facebook.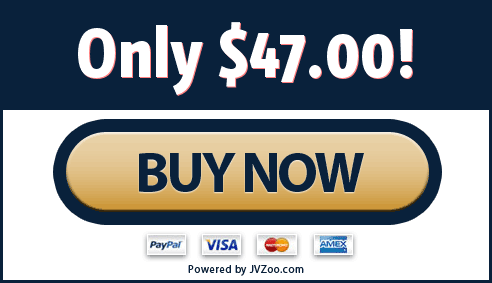 This is a recurring monthly membership. If you are taken to a JVZOO page with no payment info, then the membership is full make sure to opt in below to be notified when we have available spots.
Waiting List
Sign Up For Notification
Testimonials 
Last year I sold 98K in the clothing category but never purchased anything from Target. Since I joined Eleanor's group (January 2016), she navigated my attention and sourcing to Target and I ended Q1 2016 with $26,616.44 in the clothing category. Thanks Eleanor! – Edward Garcia
Eleanor helped me make some serious cashola during Q4

last year, and also during the BTS season. Her research finding products helps me when sourcing, cutting down the shopping time.

Almost all BOLO's are in local retail stores, which is great when I want to get in and out fast. I just print out the info she shared and go. – Debra Conrad
Eleanor –
I truly appreciate how much you have contributed to the overall success of my business. The information you provide was critical in helping me develop and implement a strategy to get started on Amazon. We are always trying to find ways to solve the pain points in our lives. These pain points can range from wanting to increase our bottom line, developing effective processes and procedures, and overcoming the obstacles we face. I appreciate you taking the time to share strategies that have contributed to your success.

The first time I saw your blog I was impressed by the level of detail you provided and links to other successful Amazon sellers. I walked away feeling that my questions and concerns were covered. Furthermore, I felt your level of transparency helped me make a series of informed decisions considering the benefits and risks. As well as the wealth of information you provide which contributes to the success of others.

The bundles you created this summer reflects your strengths in marketing. Each item is chosen to complement the other. Your compelling content not only engages buyers but helps guide them in the entire decision-making process, through the call to action. I feel you have so many golden nuggets that help sellers find their competitive edge.

Thank you for everything you have done to contribute to my success!  -Jessica Cornelius

This is a recurring monthly membership.

Who Am I

I am Eleanor Prior, a student of Jessica Larrew's ABC BootCamp.  Along with being a single mom, Affiliate Marketer, Online Marketing Specialist who Geeks on WordPress.  I enjoy making my income as an FBA Seller and helping others to do the same while growing our FBA businesses.
Disclosures ~ Privacy Policy ~ Earnings Disclaimer ~ Affiliates